Planet Love
Our greatest motivating factor to work with Bamboo, is to restore our planet back to its glory. We wish to gently steer society towards alternative consumerism - one that does not ask us to curtail on indulgence, rather restores our wounded planet through our choices.
Planet Love meets Social Equality
At Woody Grass, we bring together like-minded artisans and manufacturers across India on a single platform that celebrates sustainable and conscious bamboo products. Our aim is to enjoy the good life without destroying the planet, while reviving indigenous rural economies.
The Artisan Community
From harvesting the Bamboo to shaping them into beautiful furniture and artefacts is a remarkably skill intensive process. Our artisans are extremely passionate about their art, and have been working years to hone their skills that translate into hand crafted Bamboo pieces that celebrate imperfections.
Women Empowerment

Rural Art

Hand Crafted
The Bamboo Guardian Program
Our rivers are undergoing a
drastic change.
Due to the pressures of
population, climate change and rampant development, our rivers are becoming
'endangered'. Flood as well as drought are becoming increasingly frequent, as
rivers turn unruly during the monsoon, and disappear once the rainy season is
over.
Our farmers are struggling to
survive.
Years of drought, inflation and climate change has broken down our farm-based local rural economy. Farmers' struggle for survival has become more difficult since the pandemic started, pushing many farmers to the brink of poverty. Farming is no longer perceived to be a viable
activity for generating incomes and profits especially for the new generation of farmers.
 And these are the key imbalances and issues that the Phoenix Foundation has been addressing with the help of Bamboo.
 About Phoenix Foundation
Phoenix foundation is an NGO primarily providing support and assistance to underprivileged rural communities. The team is made up of innovators, who
advise, partner and work closely with farmers, local communities, grassroots
groups, public institutions, businesses, and investors to solve India's most pressing challenges.
Over the next 3 years the Phoenix Foundation plans to support 400K+ farmers, across 4000+ villages by planting 4Cr+
 bamboo plants that will cover an area of over 200K Acres.
 How can you help?
At the checkout page, you can
choose to contribute Rs. 35/- towards the cause and become a Bamboo Guardian.
What's more, you get a certificate acknowledging your contribution towards supporting farmers and helping in improving the bamboo greencover. You can also track the location where your sapling has been planted or know more about the farmers via
Geo Tagging/GPS initiatives.
We are excited to invite you on
this journey to do right by the planet!
Every small click of support from you while completing a purchase will go a long way towards building a greener
future.
The Under-rated Wonder Material
There are several myths surrounding why Bamboo is no match for wood. Worse still, Bamboo is always considered as rough and crude construction material or gets confused with other less durable materials.
Truth is, Bamboo is stronger, more malleable, durable, versatile and all of this while being highly sustainable than any other natural raw material.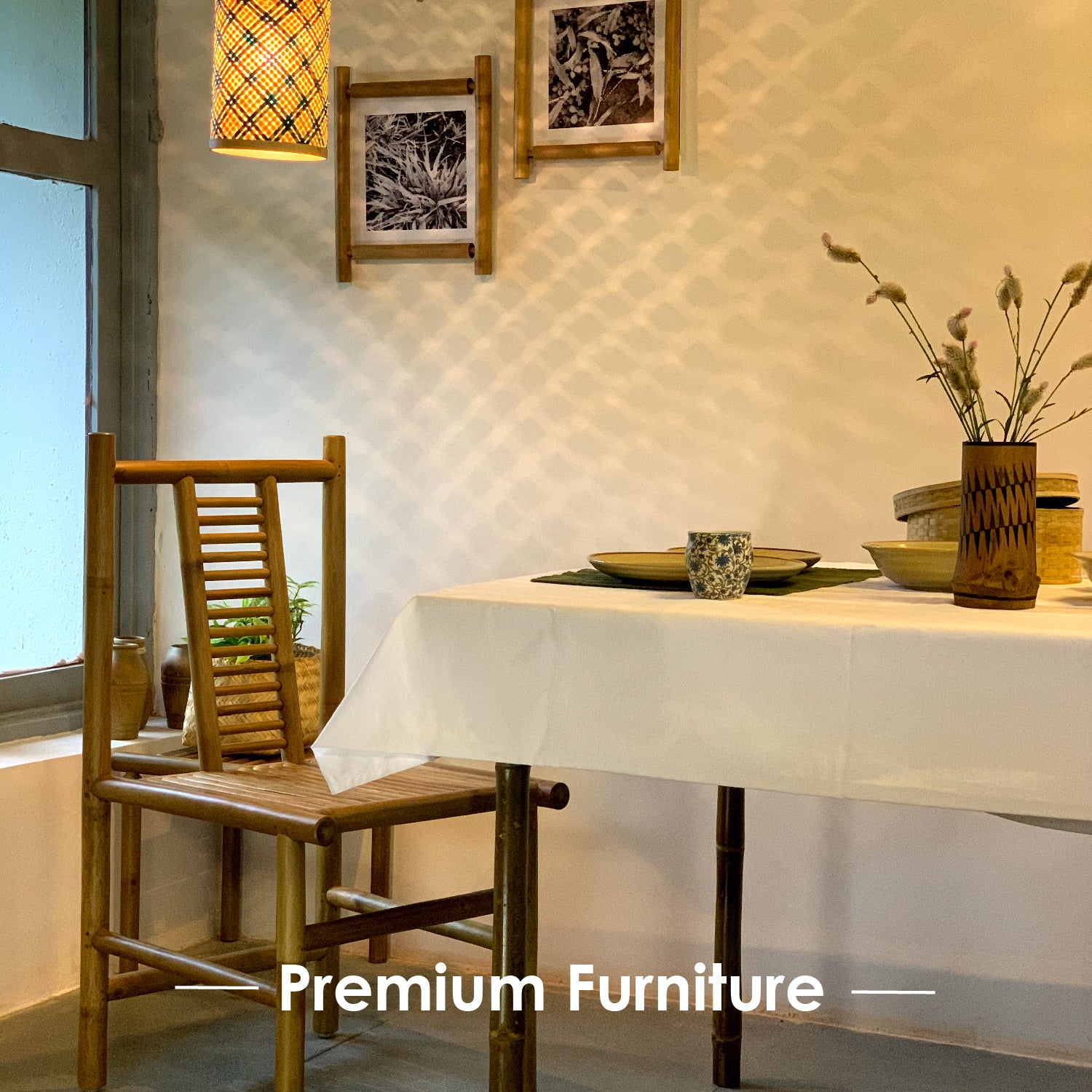 Crude or Sophisticated?
MYTH
Bamboo is only suitable to use as crude scaffolding material.
REALITY
Bamboo furniture can be as premium and sophisticated as wooden furniture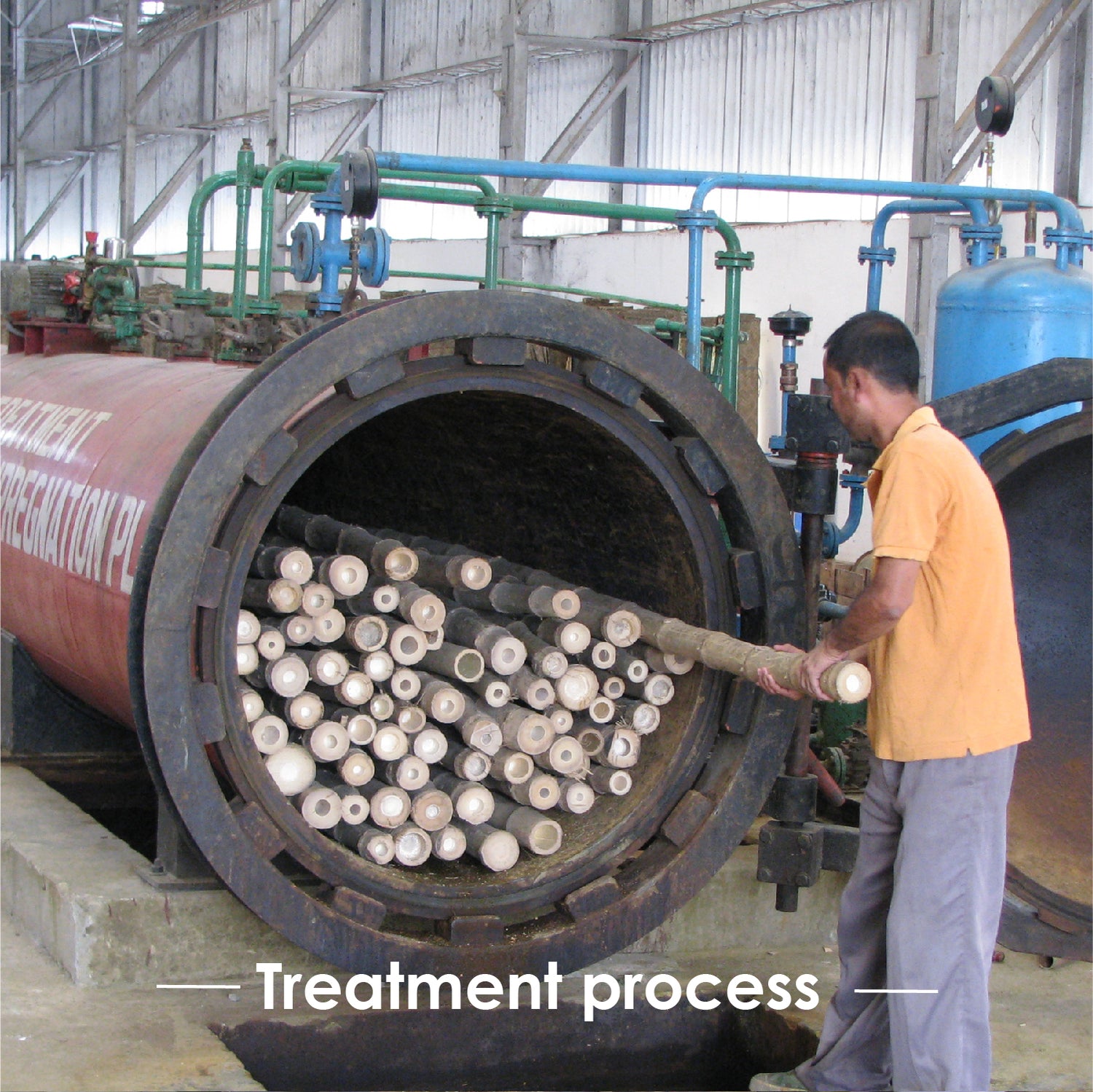 Brittle or Strong?
MYTH
Bamboo is not a strong material, rather is brittle and breaks easily.
REALITY
Bamboo has a tensile strength of 28,000 lbs per sq inch, which is higher than even that of steel.
Wood-based vs Bamboo-Based

Any wood-based product you buy, is responsible for deforestation.

If we could substitute these with Bamboo-based products, we can help curtail deforestation.

30% More O2 from Bamboo

Bamboo emits 30% more oxygen than any tree.

One plant emits 320 kgs of oxygen in a year whereas one human needs 280 kgs of oxygen.

Deforestation -> Heat Waves

Trees absorb atmospheric heat caused by CO2 emissions.

Cutting off trees, reduces heat absorption, thereby causing global warming.
A Social Enterprise
Woody Grass has collaborated with the Foundation of MSME Clusters, to take educational content for the improvement of the bamboo sector, to a larger audience and bring to market the efforts of the artisan community.
Watch this space for more updates on our collaborative efforts and join us to create a more sustainable environment for children.