Woodygrass
Regular price
Rs. 33,500.00
Regular price
Sale price
Rs. 33,500.00
Unit price
per
Sale
Sold out
Intricately handcrafted, these bamboo chairs are a must-have in your library, gardens, or simply adorning your living room aesthetics. Handcrafted by the skilled artisan of Kudal (Maharashtra), each chair is unique in its own sentimental as well as exterior feature.
The Tunnels Rocking Chair adds traditional comfort to your indoor or outdoor space. Crafted from genuine bamboo for durability, the chair features a low, slatted back, a comfortably contoured seat, and curved rails for easy rocking. All the features lend it a look of elegance, comfort and sophistication. So go for it & rock away to comfort.
Dimensions: L*W*H - 56cm*56cm*97cm
Share
Care information

— Let the product breathe: Unpack the product(s) as soon as
you receive them. Make sure they are not kept packed for more than 24 hours.

— Regular Cleaning: Keep your product(s) clean and dry with
regular dusting with a soft and dry cloth or brush. This is vital for the longevity of the products(s) and keeping unwanted guests like molds etc. away. For something a little stickier, wipe clean gently with a damp soft cloth and dry in the sun.

—Owing to the material's natural characteristics, it is
recommended to not soak in water or use abrasive substances. Though our
products have been treated and processed to prevent damage caused due to termite, fungus and other environmental factors, prolonged exposure to water or humidity becomes an open invitation to undesired microbes, decreasing the life
of the product(s).

— A little care is your way of helping in reducing plastic
pollution and giving a greener earth to coming generations.
View full details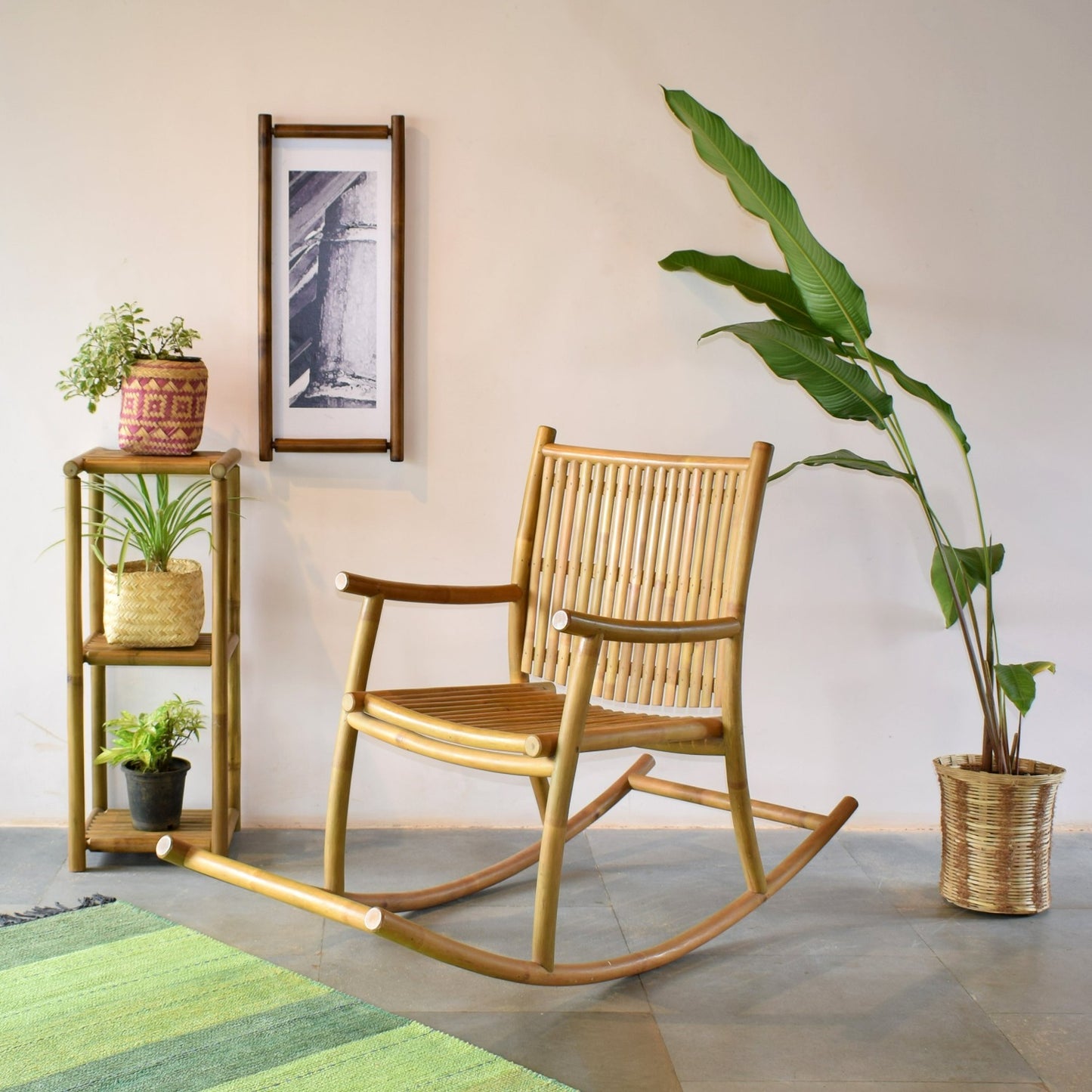 Delighted
I am delighted to have a very comfortable and robust product like this. Best bamboo armchair I've ever bought a very genuine product.