Konbac
Regular price
Rs. 24,500.00
Regular price
Sale price
Rs. 24,500.00
Unit price
per
Sale
Sold out
To match with the Pop-up Stool, we have the Pop-up table. Inspired from a bunch of bamboo sticks and topped with a high gloss faux marble top, this table is a statement piece. 
Not only are our products durable and sustainable, but they age beautifully like wine. Polished to perfection, our products are bristle free and smooth on the surfaces. Processed multiple times to regain its durability, the table can adorn your hall room for a luxurious experience on several occasions.
Dimensions: Height - 77cm; Diameter - 92cm
Share
Care information

— Let the product breathe: Unpack the product(s) as soon as
you receive them. Make sure they are not kept packed for more than 24 hours.

— Regular Cleaning: Keep your product(s) clean and dry with
regular dusting with a soft and dry cloth or brush. This is vital for the longevity of the products(s) and keeping unwanted guests like molds etc. away. For something a little stickier, wipe clean gently with a damp soft cloth and dry in the sun.

—Owing to the material's natural characteristics, it is
recommended to not soak in water or use abrasive substances. Though our
products have been treated and processed to prevent damage caused due to termite, fungus and other environmental factors, prolonged exposure to water or humidity becomes an open invitation to undesired microbes, decreasing the life
of the product(s).

— A little care is your way of helping in reducing plastic
pollution and giving a greener earth to coming generations.
View full details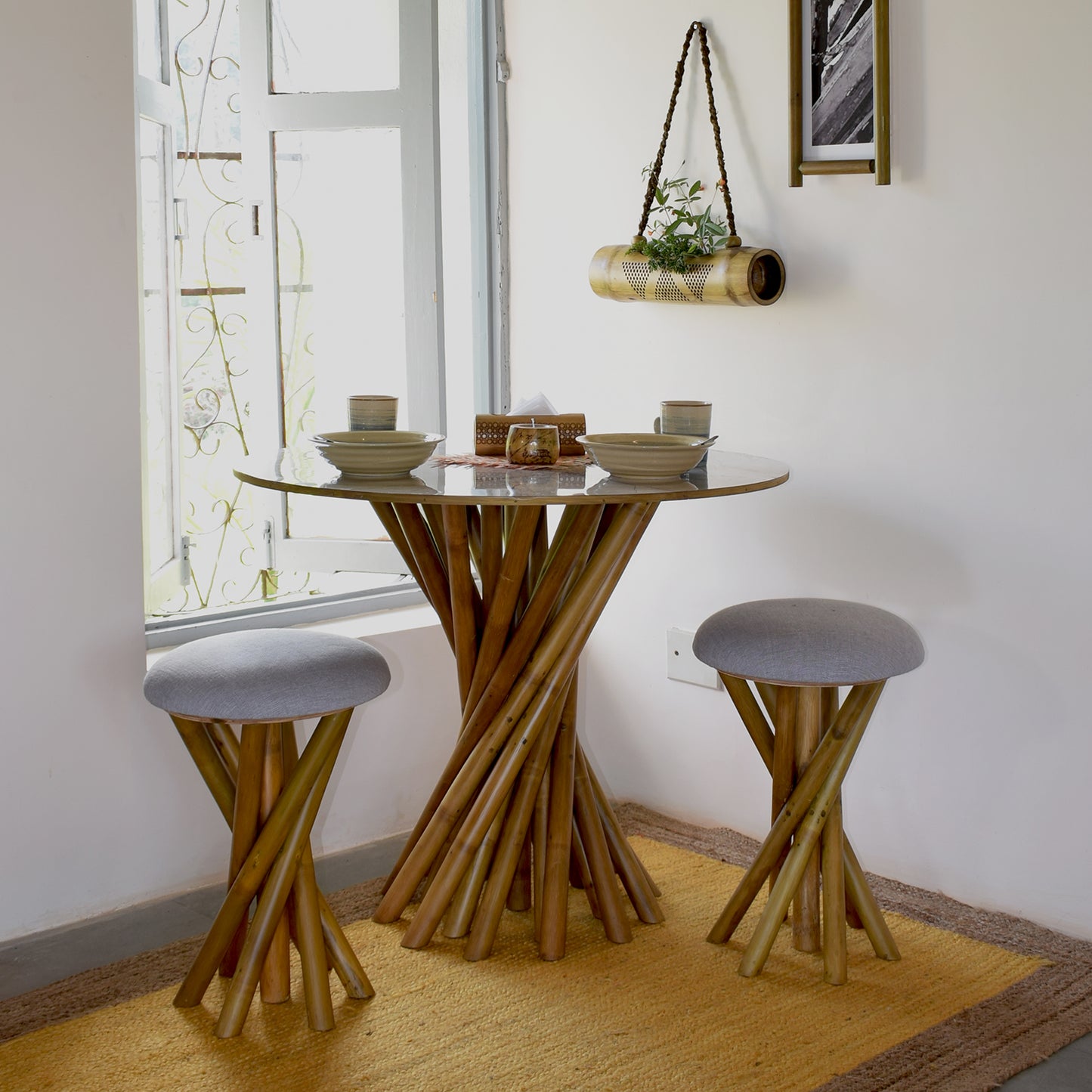 The most talked about thing at my home!
Really beautiful piece… made my little space soo much more adoring!