Woodygrass
Regular price
Rs. 1,720.00
Regular price
Rs. 2,150.00
Sale price
Rs. 1,720.00
Unit price
per
Sale
Sold out
If you are someone who loves to decorate your home, you would know that each home decor item plays a vital role in giving your residence a lively and comfortable feel. Lamp shades hold utmost importance as they not only lighten up the space but also serve as centerpieces. Bestow your home with a timeless charm as you install this bamboo lamp shade made by finest craftsmen. The lamps are durable and aid in fostering a calm atmosphere.
Dimensions: Diameter - 17cm; Height - 72cm
Complementary items with lamp: 1 mtr wire; E27 holder; 2 gripper & metal disc
Share
Care information

— Let the product breathe: Unpack the product(s) as soon as
you receive them. Make sure they are not kept packed for more than 24 hours.

— Regular Cleaning: Keep your product(s) clean and dry with
regular dusting with a soft and dry cloth or brush. This is vital for the longevity of the products(s) and keeping unwanted guests like molds etc. away. For something a little stickier, wipe clean gently with a damp soft cloth and dry in the sun.

—Owing to the material's natural characteristics, it is
recommended to not soak in water or use abrasive substances. Though our
products have been treated and processed to prevent damage caused due to termite, fungus and other environmental factors, prolonged exposure to water or humidity becomes an open invitation to undesired microbes, decreasing the life
of the product(s).

— A little care is your way of helping in reducing plastic
pollution and giving a greener earth to coming generations.
View full details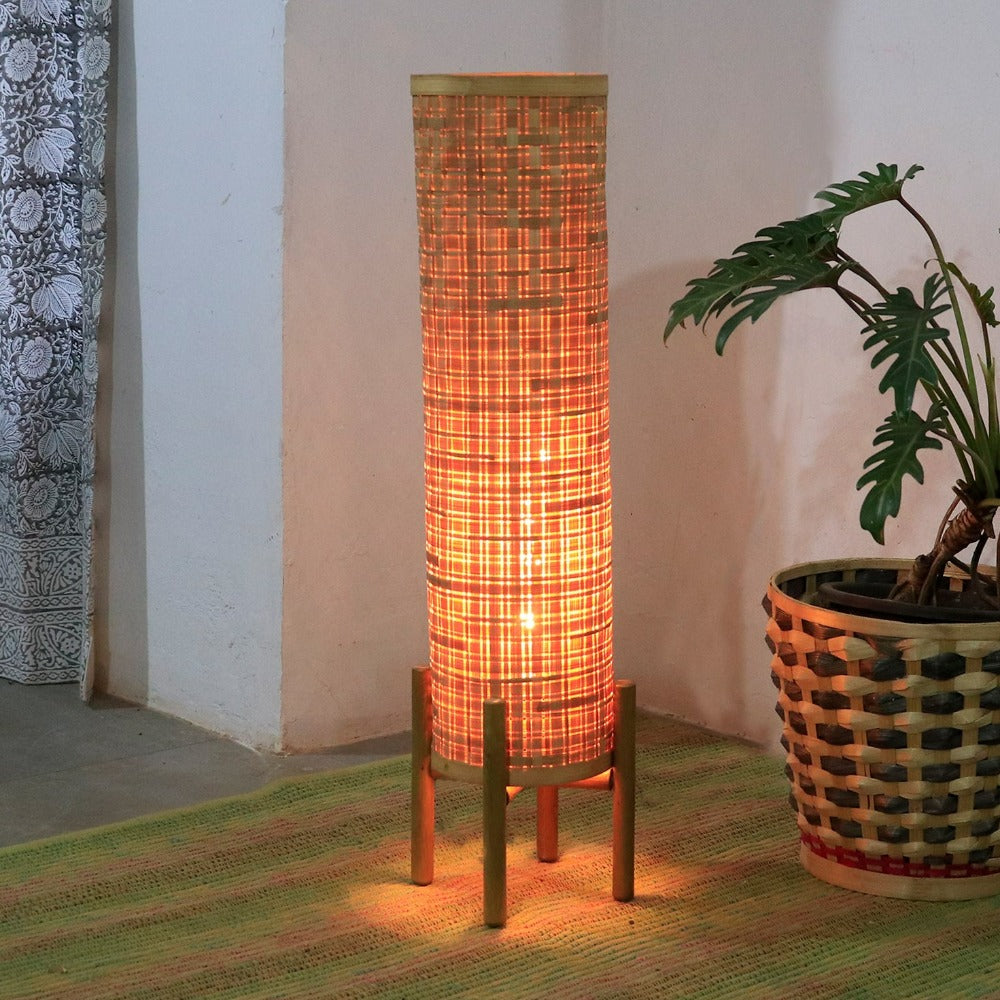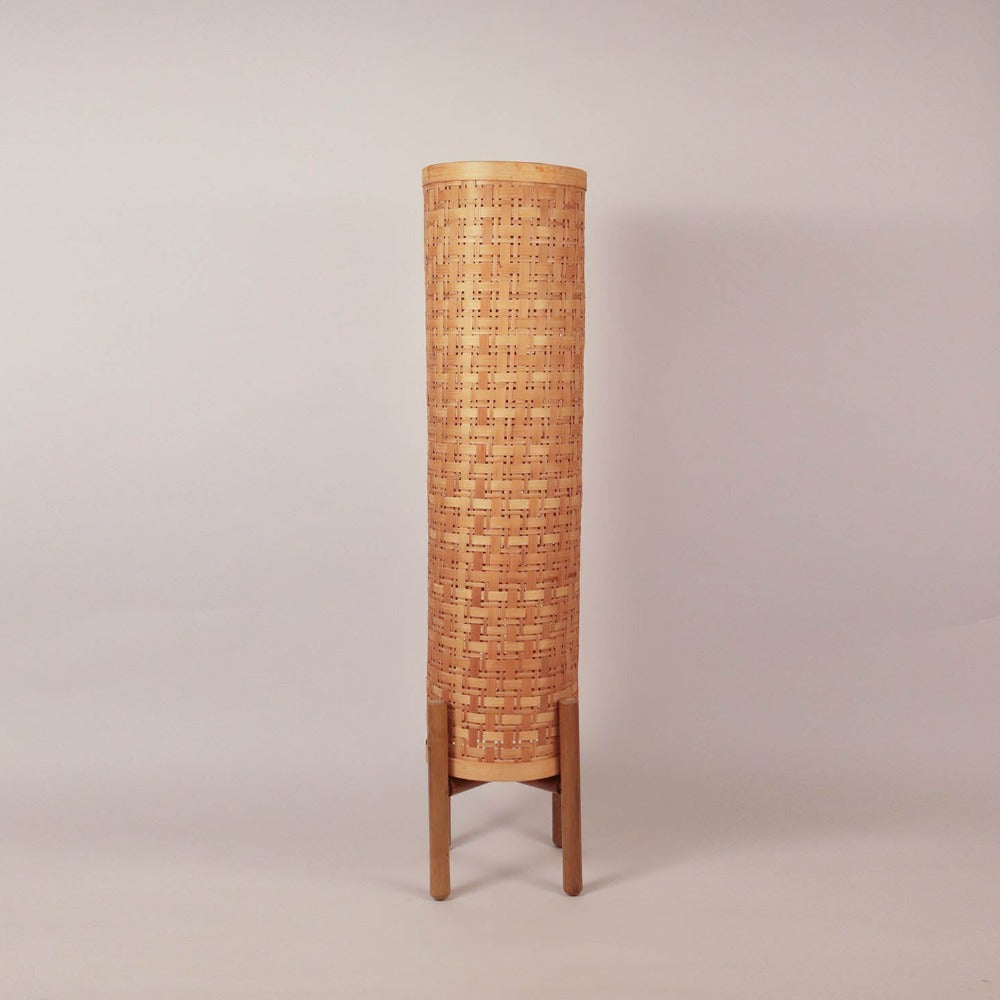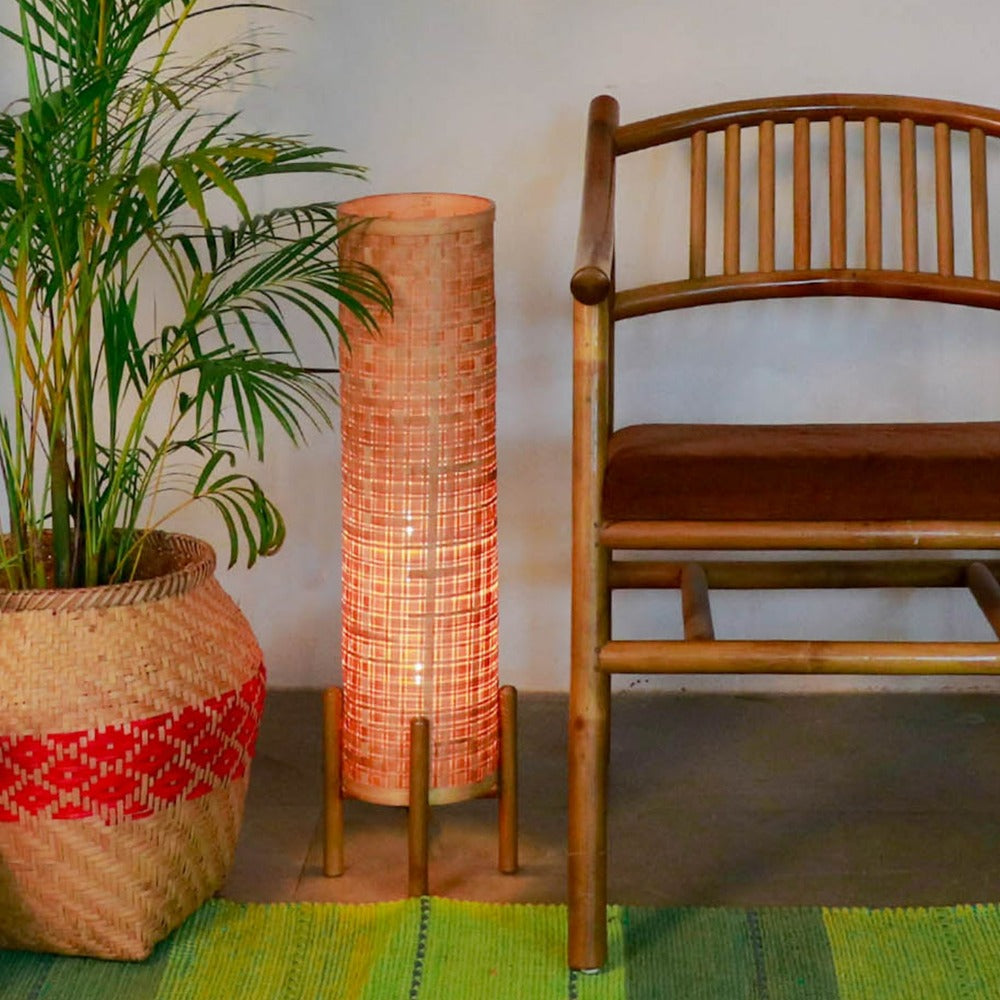 Great finish but delivery packing ruined its shape
The lamp is crafted with perfection and the finishing is so neat. I'm sure it would've looked as good as the images provided. But the delivery box was not secured with bubble wrap or any filling in any way and I'm pretty sure during delivery some other items were placed over it. This ruined the circular shape of the lamp and now I'm left with an oval looking lamp with some bamboo weaving on the verge of cracking. I recommend the product definitely but the delivery box needs to be secured because of the delicate finish.